Customer research
One-on-one & in-depth
You can't do customer-centred design without engaging customers. It's in the name, after all! Any business plan, project plan, customer segmentation, or anything else that gets created in the building is a hypothesis. The only way to know if your hypothesis is true or not is to validate it through customer research.
There are no facts inside the building. The facts exist outside the building. Get out of the building.
Steve Blank
In his book, The Four Steps to the Epiphany: Successful Strategies for Startups That Win.
Our customer research options
How Might We is proficient in conducting comprehensive customer research, with a team of experienced researchers with diverse backgrounds in psychology, sociology, and design. Our focus is on uncovering deep insights into customer experiences, behaviours, and motivations. 
We employ a variety of research methods, tailored to the specific needs of each client. With our experience and expertise, we have helped businesses of all sizes – from startups to corporates – improve their customer experience and satisfaction. We specialise in one-on-one in-depth interviews but are also able to run diary studies and contextual inquiries.
Choosing How Might We means transforming insights into actionable strategies. We don't just explain customer behaviours – we use our extensive experience in product, service design, and design thinking to convert those behaviours into tangible benefits for your business. This practical, experience-based approach has empowered businesses to enhance customer experiences, secure a competitive edge, and fuel growth.  
As one of the top UX research companies in South Africa, our expertise enables our clients to develop products and services that truly resonate with their target audience, ultimately enhancing customer satisfaction, increasing loyalty, and achieving long-term success! 
How an in-depth interview project  works 
Statement of focus
We start with a kick-off session with you to determine what the objective of the research is. We call this the statement of focus. It's usually in the form of a question, and it's not something that we can ask customers directly.
For example: "How is mental health spoken about in different family groups?" or "What are the biggest challenges to patients using Telemedicine?"
Recruit respondents
Finding the right people to interview is vital so we use a team of the best recruiters in South Africa, Europe and the USA. We create a carefully designed screener based on your brief to ensure that respondents meet your target market criteria. We also recruit extra in case there are any last-minute cancellations.
If we are doing remote interviews, we make sure they have access to the internet and have a phone or laptop with a good mic and camera. With remote sessions, we rely heavily on video calls so, before the sessions, we will test their internet and buy them data if needed. We also check when they might have load-shedding and schedule accordingly.
We manage all POPIA requirements and capture content.
Discussion guide
Based on what needs to be covered in the statement of focus, we will formulate the best way to gather the findings. Knowing what types of questions to ask and when to ask them comes from a familiarity with research theory and years of experience.
We will share this with you before the test to get your input.
Facilitate sessions
We usually interview 5 respondents a day in 45 minutes to 1-hour sessions. For most once-off customer research we recommend 10-15 participants over 2 to 3 days.
We stream the sessions live, but they are also recorded and available for watching later.
Present findings
We present the findings of customer research in a 60-80 page report laying out all the themes and insights discovered during the research. We often pair with clips of some sessions featuring the most impactful segments.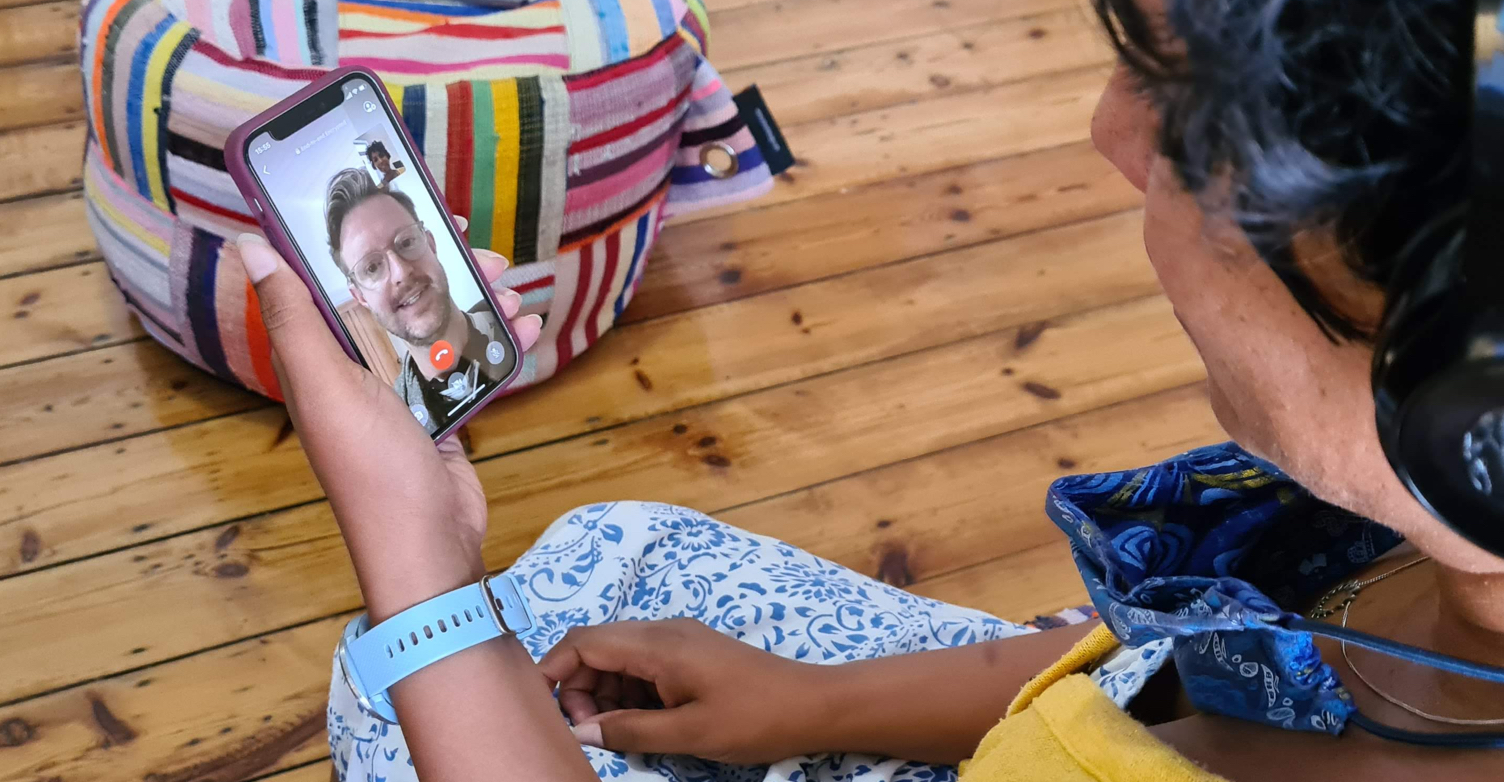 In the pre-Covid world, all of our research (including usability testing) was either run at a hired venue or at a client's offices, provided they had two rooms available and a good internet connection. When the lockdown forced us to conduct our research remotely, we became rather good at it and still prefer it now that the lockdown has lifted. 
But sometimes customer research is better in person. We can do this by hiring a research venue, or better still, meet them in their shops, homes, offices, or clinics. 
Read more about our view on remote UX research. 
Customer research questions