Research Operations 
Effective research across teams
Setting up robust ResearchOps is not a one-size-fits-all process. It depends on how much research is being run, the capacity and capability of the teams, the industry, and the vision of the business. But there are steps that can be followed to create a custom ResearchOps capability. 
Before any tools are chosen or new team members are hired, we recommend running a discovery project to benchmark where the organisation is and what gaps must be addressed. 
Things that should be considered in the discovery phase are the business's future goals, the culture, existing tools and governance, how much data is being collected, and how it's stored. 
From this, we can create a strategy and a road map of selected programmes, missing tools, team growth plan, and KPIs for the research capability.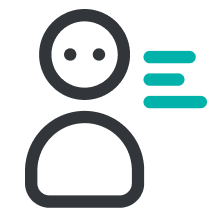 Finding the right people is one of the most essential parts of good research. Recruit briefs need to be created for each round of research to guarantee we have the right respondents for each session. However, adjusting the briefs to maintain a good representation of your larger target market over a longer period of time is also necessary.
Making sure that a respondent arrives for a session feeling welcome and calm takes some preparation. There may be a few messages or calls before we complete a screener with them to confirm they fit the recruit brief. If we are running the sessions remotely, we recommend running a test call to confirm they have a suitable device, a stable internet connection, know how to connect to the call and share their screen if necessary.
In very few situations incentives are not possible, but for all others, giving your respondents something to say thank you is vital. Usually, this is something like a voucher or a cash gift. We have found that an EFT or eWallet payment works well at scale.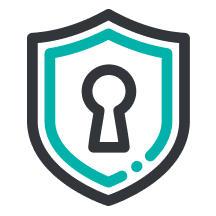 Probably the biggest hassle for most design teams is making sure that good governance is followed throughout all research. Finding the right participants is one thing, but it's also vital they understand what is required of them, that they give consent to the session, that we securely store their personal data, and determine the right level of anonymisation before sharing anything. It's hard to know what will be shared during a session, so it's the organization's responsibility to ensure recordings, notes, analyzed findings, and reports are only ever shared with the correct people and data is deleted when no longer needed.
Depending on where the research occurs, legislation needs to be considered, for example, the Protection of Personal Information Act (POPIA), General Data Protection Regulation (GDPR). These are essential legislations but can sometimes be challenging to navigate.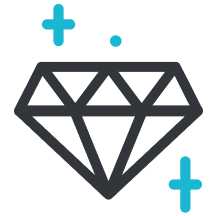 Think of this as picking the right tool for the job. There are many ways that we can gather customer insights from in-depth interviews to surveys. Based on the research plan and statement of focus, choosing the proper technique will help find the answers to the questions most effectively.
A couple of techniques that might be helpful in your organisation are:
In-depth interviews (IDIs)
Usability testing
Site visits or Mistry shopper
Diary or longitudinal studies
Surveys
A/B tests
Alpha and Beta testing groups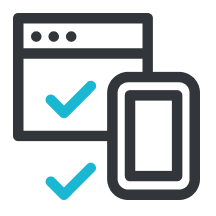 The best tools are different for every organisation. Depending on what insights are needed, the team's capability and what industry the organisation is in, there are many tools to choose from. Firstly we look at what tools already exist in the organisation. For example, Atlassian, Google, and Microsoft suites have several tools to help manage participant processes or store customer insights. If needed, made-for-purpose tools, such as unmoderated testing tools or specialised research repositories, can also be helpful.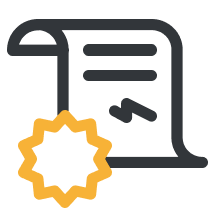 If you choose to grow your research team with existing team members, hire new people, or use external suppliers, it's good practice to create guidelines and processes so everyone knows how research works in your organisation.
This may include playbooks, training material, research plans, or research champions that help get people up to speed and maintain designed workflows.
Part of good ResearchOps is training new team members and ensuring that the existing team stays up to date with improved processes, new tools, and better feedback loops between qualitative and quantitative experiments.
Research teams could include dedicated researchers, designers, and product managers. Yet, a vital part of research is making sure that the rest of the organisation can also access and utilise the data. If the research is not helping the rest of the organisation, it's a waste of time.
Socialising insights throughout the organisation help teams make informed decisions and work together on a linked-up customer experience. Business silos can have one of the most detrimental impacts on a customer's experience. Therefore, sharing and being part of a unified customer insights process helps to break down these silos and get everyone on the same page.